Private Music Lessons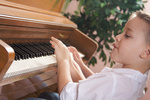 ---
Performance opportunities

Membership in the Gem City Bands & Orchestra is open to all who have an interest in performing military, patriotic, jazz, ragtime, concert,
and symphonic band music.

It is this group's intent to provide the Greater Miami Valley with opportunities for musicians of all ages with a year-round performance schedule. It is our goal to supply musical accompaniment to a wide range of special events for the benefit of both the musicians and the audience. The group provides an extension of musical studies and a wide variety of experiences for instrumentalists of all ages and levels of accomplishments.

The Gem City Bands & Orchestra focuses on excellence & realism in its quality of performance, while encouraging all who are interested to join.

---
Business-to-business networking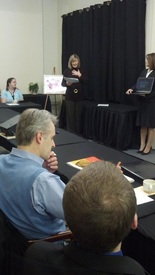 The Engagement Station is a group of entrepreneurs, executives, and consultants who have joined together in a low-pressure networking environment. Become a Team member and you too can grow your business through quality relationships and referrals.

Our meetings are structured as a business-casual time of sharing, as well as providing learning opportunities for our audience.

While formal membership fees are not required, we request that as a professional courtesy, you attend as often as possible to build your network.

A business card or flyer table is available as a courtesy for participants.

Light breakfast is available. Individual businesses may also sponsor the breakfast if they have representation at the meetings.
---
Midwest Gavel Club, junior Toastmasters international club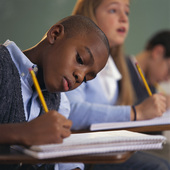 Under age 18

To help members improve their abilities to communicate effectively;

To provide for its members' instructions, educational materials and opportunities which will give them skill and experience in the preparation and delivery of speeches;

To encourage its members to read and to listen analytically;

To provide its members' fair and constructive evaluation of their efforts toward self-improvement;

To increase its members' knowledge of the rules of parliamentary procedure and their skills in conducting meetings and participating in group discussions;

To afford leadership training for its members, and

To provide opportunities and encouragement for its members to appear before audiences and to express their thoughts creditably.

---
april 2014

may 2014

june 2014

Ukulele Introduction Class Looking for a fun way to play music for your personal enjoyment as well as in a group setting? Then why not consider taking a ukulele class? The guitar may be the first choice for many people but the ukulele is a great option. It is smaller, lighter, easier to learn, and easier to transport than most guitars. It also possesses a unique, enjoyable sound that is popular worldwide. Topics of the eight-week class include-

Types of Ukuleles


Parts of the Ukulele


Tuning


Holding and Strumming


Simple and Advanced Chords


Picking Patterns


Songs



Instructor: Cameron Voorhees Course fee: $120.00 for eight classes (not including materials).